After a 5-0 win over Newcastle, Leicester City officially climbed to 3rd place in the Premier League. They are only 2 points behind the second team of Man City.
Leicester City has been called a team of extraordinary. However, under the guidance of coach Claude Puel, that is no more. But since Brendan Rodgers took control at Leicester, excitement has returned. He and the recruiting team of "The Foxes" have worked effectively to revive the collective.
In the seven months coach Rodgers took control at Leicester, only Liverpool and Man City earned more points than the home team King Power. After 7 games of the 2020 season, Leicester are having 14 points.
The period of summer break was effectively utilized by Leicester. Rodgers evaluated his squad very carefully for a more diverse strategy. While other teams take part in summer tours in Asia and America to make money, Leicester still stays in Europe to improve strength.
The effect has really come. Leicester was playing with the inherent style of Rodgers when he coached Liverpool and Celtic. Leicester is also in the top 6 teams with the number of successful passes of 10 or more times.
That comes from the way the ball is deployed from the back. This game is nothing new, it has existed for a long time. There will be mistakes, but it hides great opportunities in current football. When they deploy the ball from the home field, the opponent will have to press in a larger area.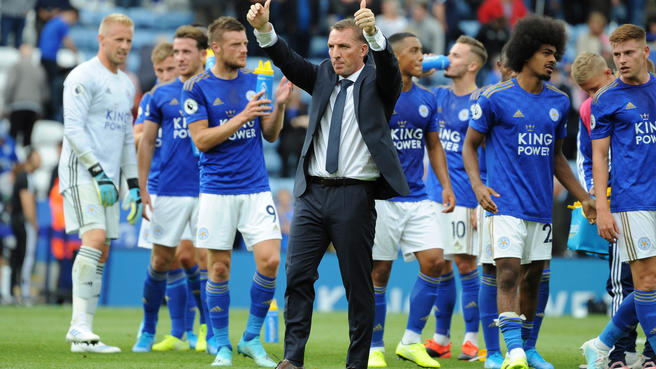 Leicester's pressing ability is making them a difficult opponent to play. Coach Rodgers has said that his team defends very well. And he was right. Statistics show that only Liverpool and Man City face fewer shots on target than Leicester.
The King Power Stadium hosts the bottom half of the PPDA rankings last season. Currently, they climb to 2nd place. Leicester is now the team that wants to control the ball and get the ball back quickly