The Serie A new season of 2019/2020 starts. The question is "who can defeat Juventus?". This is not a new problem. It has existed for the past 8 years. And once again, people ask the question who is among Inter, Napoli, Roma and Milan. Can they beat Juventus on the pitch?
The Turin team took 1 year to return to the highest class of Italian football. But to win Serie A, Juve needs 4 years. It was also the longest time for Juve to build a new empire. They have to compete most fiercely with Scudetto against rivals Inter and Milan.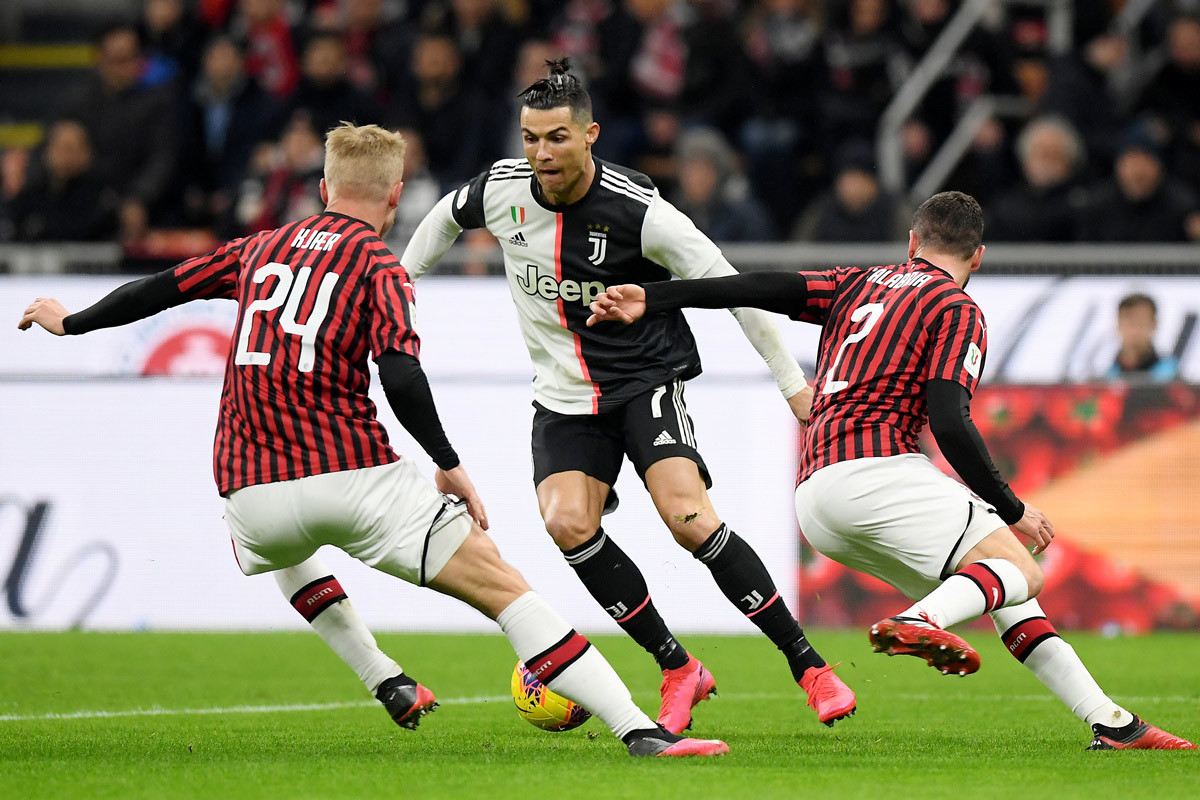 After officially winning the Scudetto, Juve has reigned on that peak until today. That is, 8 seasons have passed, the Juve is maintained and consolidated despite the conspiracy to overthrow the rest of Serie A.
The strength of Juventus is always strengthened after each football season. After having to chase hard in the Scudetto race with Napoli, Juventus has implemented a aggressive shopping strategy.
They welcomed Leonardo Bonucci from Milan and conducted a blockbuster deal named Cristiano Ronaldo. With these two stars, Juventus went straight to the championship without encountering a significant obstacle on their way.
In fact, the addition of Juventus forces is not merely strengthening their position in Serie A. Because with the stars, Juve can completely win the Scudetto. His goal is the continental playground. After consecutive defeat in the final and semi-finals of the Champions League, Juventus is desperate to win the championship in this playground.
Among the teams that are considered Juve's rivals in Serie A, Inter now receives the most expectations. After parting with Luciano Spalletti, Inter invited Antonio Conte to San Siro.
Conte was the one who put Juventus to the first Scudetto in the last 8 consecutive titles. He is a legend of Juventus and has a good understanding of the Turin team. Therefore, Inter expects Conte to help the club win the Scudetto right this season.